About Christianne Phillips
Hi, I'm Christianne, a holistic chef, nutrition coach, recipe creator, IFBB Bikini Professional Competitor, event producer and soon-to-be cookbook author! My most important role, however, is that of wife and mama to identical twin teenage boys and a pitbull rescue named Coco. 
Food and fitness have always been a massive part of my life. I spent the early part of my career as an event producer, running around the country from one show to another until preterm labor and preemie twins slowed me down. After my babies were big and healthy and when I was ready to return to work, I knew it had to be passion driven, so I turned my side gig of teaching exercises classes, into full time roles as creative director and lead instructor for boutique fitness studios in both Washington, DC, NYC and Miami. 
Making a living as a cardio junkie, I pretty much ate what I wanted, and if pizza and ice cream happened on the weekend, well then a 10 mile run or a few cycling classes would take care of it. It wasn't until I moved to Miami from Brooklyn (and turned 40 years old!), that I started to understand just how much food, nutrition and life balance matter. In my quest to fuel a healthy body in motion AND make every bite nourishing yet also delicious, I went back to school. I attended both culinary school at the Natural Gourmet Institute in NYC and completed a Nutrition Coaching program with the National Academy of Sports Medicine. Integrating my learning with decades of experience in fitness and food, has brought me to this place where I feel so fortunate to serve and coach you!
I'm currently working as a holistic chef, specializing in private events; a nutrition coach with a focus on women 35+; and as a soon to be published author finishing up my first lifestyle / cookbook. I'm also an IFBB Bikini Professional as of 2021. Competition life is pretty much a part time job between the food prep and training alone! 
I'm here because I love feeding you: information, resources, recipes and meals. I coach to connect, serve and share not only my love for food and fitness, but on optimizing this crazy thing called life. We eat to nourish and indulge in our existence on this earth, so let's do it one fun, fresh, vibrant, colorful and energetic meal at a time. 
My parents immigrated to the US from Chile right before I was born, so I'm first generation American.
One of my pupils doesn't dilate, so in the darkness my eyes look uneven.
My favorite evening out would be going out for sushi and sake, followed by live music and dancing, ending up at home with a pint of Ben & Jerry's
I started bodybuilding at age 47, won all my classes at my very first amateur competition and then went on to win my professional card at the second show I competed in, all within 6 month of deciding to try bodybuilding for the first time.

 

My first job out of collage was that of a research assistant at NY State Psychiatric Institute studying the cognitive side effects on memory from depressed individuals receiving electric shock therapy
My favorite forms of cardio are rollerblading and dancing!
Christianne Offers customized services specially designed for your lifestyle!
A complete nutrition and fitness plan customized for you to optimize your life.
Develop healthy recipes with your company products, special menu catering / restaurant.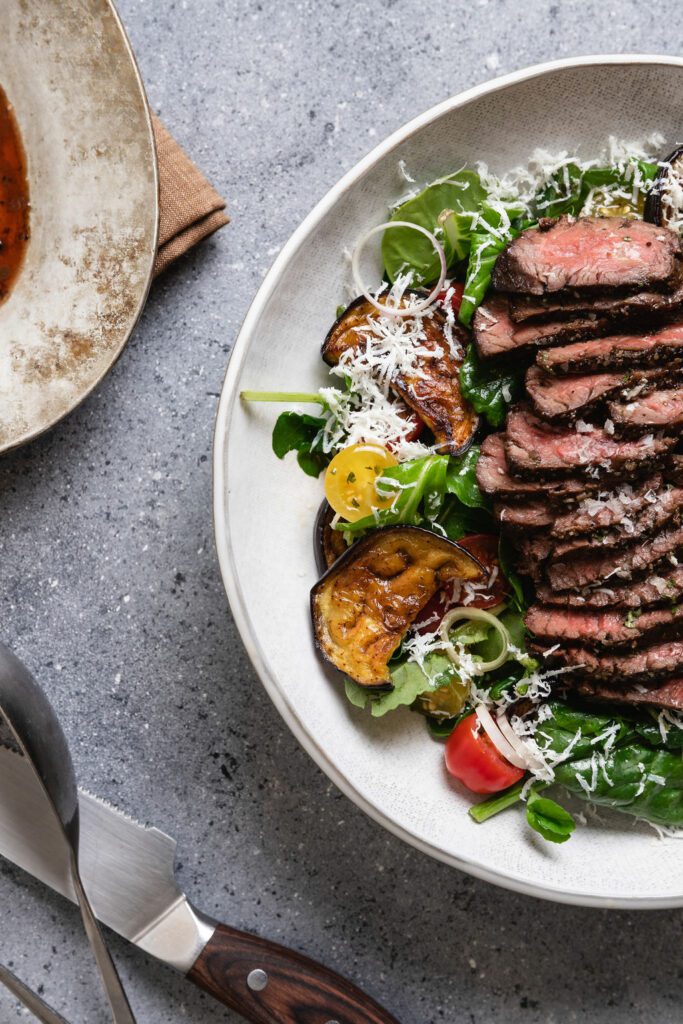 Experience the power of a nutrient rich lifestyle
Eating a clean, nutrient-rich diet will help you transform your life, mind, body and soul. By consuming more purposeful calories through nutrient rich foods your overall health will improve including managing a healthy weight, mental health, gut health, skin, hair and more. 
"With a found life purpose to feed you: information, resources, recipes and meals. I coach to connect, serve and share not only my love for food and fitness, but on optimizing this crazy thing called life. We eat to nourish and indulge in our existence on this earth, so let's do it one fun, fresh, vibrant, colorful and energetic meal at a time."